tackle your fitness goals head on!
Join our Summer Fit Challenge and tackle your fitness goals! Enjoy training with our NEW MyZone Heart Rate strap that helps track effort levels, calories, heart rate, and more.
16 Total Evolve Classes (8 Each Month) (a $224 value)
Myone MZ-3 Heart Rate Monitor (a $99 value)
8-Week Meal Plan Based of your
Caloric Expenditure using the MZ-3 (a $200+ value)
Weekly Trainerize Challenges
(2) InBody 570 Body Comp Analysis (a $40 value)
Questions? Contact Victoria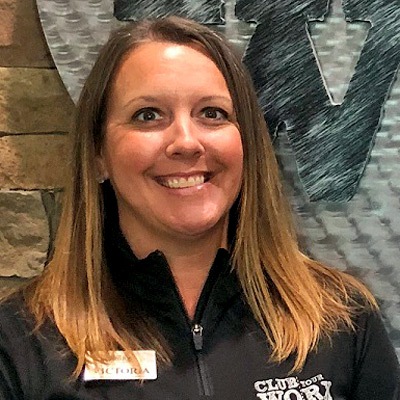 Victoria Benditz
I am an ACE Certified Health Coach, Director of Senior Fitness & ACE Certified Personal Trainer. I will work with you to design a fitness and lifestyle plan to ensure your success. My role at ClubWorx is to provide education, support, and motivation to help you work toward your goals and improve activities of daily living.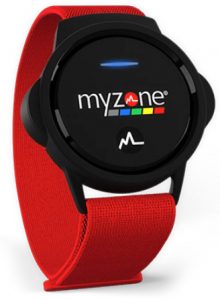 Myzone is an innovative wearable heart rate based system that uses wireless and cloud technology to accurately and conveniently monitor physical activity. It is highly successful due to its accuracy at 99.4% EKG. It is useful for anyone who wants a gamified and motivating wearable. Myzone monitors heart rate, calories and time exercising in real time and converts that into into Myzone Effort Points (MEPs).
Myzone aims to help people feel-good about exercise through technology. Unlike many others, Myzone is the only Physical activity tracking platform based on the World Health Organization's Physical Activity Guidelines. It uses a game-based platform and social experience that rewards effort not fitness, motivating users to reach their personal bests.
Not only can you track your workouts in the club but you can also track your workouts at home, on the road, in the pool, or anywhere with the Myzone App.
The Myzone App gives real-time feedback during each workout to encourage effort in the moment. The app is user friendly and intuitive, allowing you to see results anywhere, anytime. You can compete and connect with friends, view workout history, enjoy social sharing, leaderboards, and build a community. The Myzone app works for both Android and iOS and stores the data.