THINK YOU CAN'T AFFORD PERSONAL TRAINING?
THINK AGAIN!
Are you ready for a change?  Do you want to see yourself differently in 2020?  Are you tired of giving up on your fitness goals year after year?  Then make 2020 YOUR year.
Make this your year to reach all of your fitness goals with our NEW and IMPROVED New Year's Challenge.  This challenge is unlike anything we have ever done before, you have spoken and we listened.  This year is all about you and providing you more individualized sessions to help you achieve your goals!  We will be focusing on the holistic approach of a lifestyle change – private and small group training, nutrition, and accountability.  This challenge will include a total of 8 PRIVATE one-on-one training sessions along with 4 small group training sessions per month.  To complement your training and to track progress, we will include three InBody Composition analyses, which measures not only weight loss but body fat percentage and increase in muscle mass and much more.  You will also get two nutritional seminars from our Registered Dietician, Ashley.  Win by achieving a healthier lifestyle!
This challenge and our staff are here for YOU and only YOU, let's take the first step and celebrate your wins together!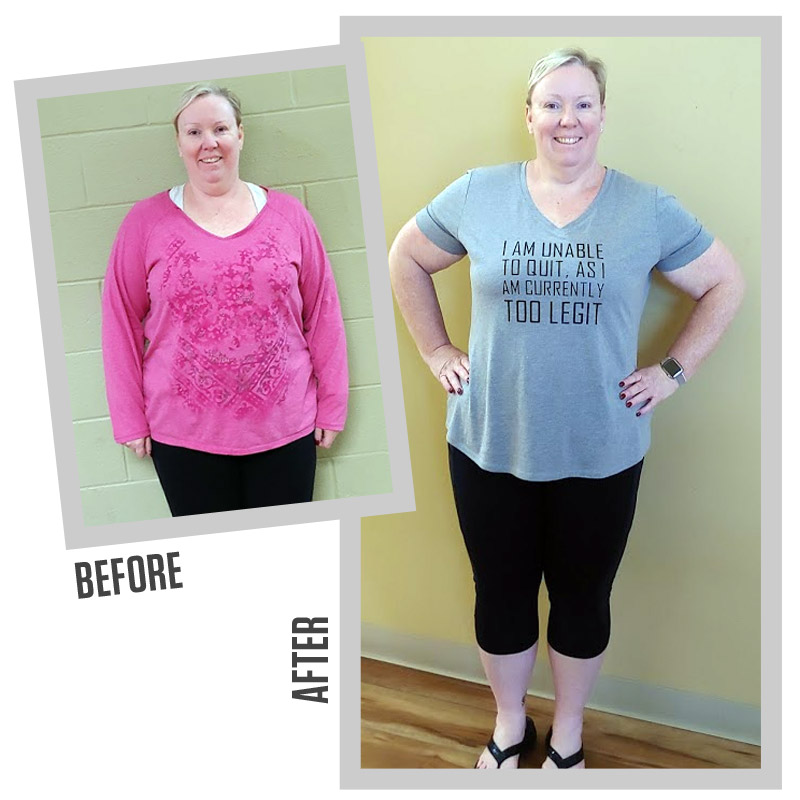 Janeen Calvert, 2018 Challenge Winner:
Congratulations to Janeen Calvert! Janeen lost 24.4 lbs and 31.5 inches. Amazing job Janeen!
Led by Certified ClubWorx Personal Trainers, you get:
• 8 private one on one training sessions with a trainer - j

ust $37 per session for members, and $49 for non-members - that's insane!

• 3 inbody body analyses
• 2 FREE Nutrition Workshops
• 4 small group training classes per month
• weekly challenges & shake specials
• online support & coaching
cost
Members $299
Non-Members $399

For more information contact Julie Hill