Our schedule is very diversified, ranging the popular Les Mills™ suites of classes to yoga and cycling – most in-club AND VIRTUALLY! These classes reach out to every generation, level of fitness and will challenge everyone who is involved while having fun all at the same time! Our Nationally Certified and CPR trained instructors are dedicated to each and every one of our participants.

Based on cutting-edge scientific research, this program is the ultimate way to get a tight and toned core. With dynamic training that hones in on your abs, glutes, back, obliques and "slings" connecting the upper and lower body, this workout will leave you looking good and feeling strong.

BODYPUMP™ is the original barbell class that strengthens your entire body. This 60-minute workout challenges all your major muscle groups by using the best weight-room exercises like squats, presses, lifts and curls. Great music, awesome instructors and your choice of weight inspire you to get the results you came for – and fast!

BODYBALANCE™ is the Yoga, Tai Chi, Pilates workout that builds flexibility and strength and leaves you feeling centered and calm. Controlled breathing, concentration and a carefully structured series of stretches, moves and poses to music create a holistic workout that brings the body into a state of harmony and balance.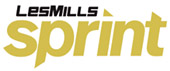 SPRINT™ is a 30-minute High-Intensity Interval Training (HIIT) workout, using an indoor bike to achieve fast results. It's a short, intense style of training where the thrill and motivation comes from pushing your physical and mental limits. A high intensity, low impact workout, it's scientifically proven to return rapid results.

LES MILLS BARRE™ is a modern version of classic balletic training; a 30-minute workout designed to shape and tone postural muscles, build core strength, and allow you to escape the everyday. Incorporating classic ballet positions, with modern music, LES MILLS BARRE is a combination of cardio and strength with high reps of small range-of-motion movements and very light weights.

THE TRIP™ is a fully immersive workout experience that combines a 40-minute multi-peak cycling workout with a journey through digitally-created worlds. With its cinema-scale screen and sound system, this IMMERSIVE FITNESS™ workout takes motivation and energy output to the next level, burning serious calories.
We have membership options for every body and every budget. Come get healthier with us!