see the results you've always wanted from your workouts
All new members will meet with a nationally certified Personal Trainer to help you get started off on the right foot. You will receive a full InBody analysis so you can see where your baseline is, a cardio deck and weight room floor orientation so you are successful using each piece of equipment the club has to offer, and a dedicated hour to ask your Personal Trainer any questions you may have. Are you a current member and never had a fitness orientation? Just let the front desk or the Director of Fitness know and we'll get you set up to achieve your fitness goals.
Baseline Fitness Testing
Specialized programming combining cardio and resistance training
A 6-week free follow-up appointment
If this sounds like you:
"I've tried everything. Nothing works for me."
"I need new motivation & challenge."
"I don't know what exercises are the best to help me reach my goals."
"I have reached a plateau and need help getting to the next level."
Then working in a customized, one-on-one setting with a personal trainer at ClubWorx or Virtually is the fastest, most efficient way to break through your barriers.
Experience consistent motivation
Learn new, dynamic, challenging workouts
Achieve results like never before
Packages for every body and every budget
60 and 30-minute session options
Virtual or In-Person workouts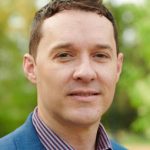 Director of Fitness
I wanted to take the opportunity to introduce myself and say how excited I am to be the new Director of Fitness here at ClubWorx!  I grew up in the Fuquay/Holly Springs area and attended elementary, middle, and high school here in Fuquay.  Believe It or not my family and I were some of the first members here at ClubWorx back in 2001!  I have always had a passion for wellness and fitness, starting with team sports as a child.  As years progressed, I realized the importance of nutrition, strength training, and conditioning as I strived to compete at high levels in athletics through high school and beyond.  I graduated from East Carolina University with a B.S. in Sports & Recreation Management with a concentration in Commercial Recreation management.  Over the past 20 years I have held management positions in municipal parks and recreation,  Anheuser-Busch Amusement Parks,  and fitness facilities. I started my coaching and personal training career in 2012 after discovering and competing in CrossFit.  In 2013 I opened my own CrossFit gym that I owned and operated for 7 years prior to the Covid-19 pandemic. Throughout the years, I have been fortunate to have learned from and trained with some of the world's leading fitness professionals, having detailed experience in personal training, group fitness training, sports performance training, CrossFit, Olympic weightlifting, power lifting, endurance training, functional gymnastics, and mobility.  I am hoping my experience will be of value to the ClubWorx team and look forward to meeting you all over the coming weeks. Feel free to contact me at any time to learn more about personal training and the awesome fitness programs that ClubWorx provides!
Questions? Contact Sabrina White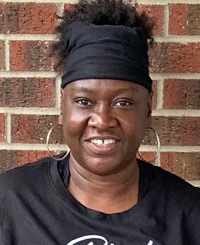 sabrina white
Summer Camp Director
Sabrina has worked in the educational field for over 21 years, teaching pre-K, three years as a pre-school director and two teaching kindergarten. In 2011 Sabrina created Develop 'U' Educational Services which serves several educational organizations, childcare centers and school age programs throughout the Triangle. She also works as a substitute teacher for Harnett County Schools and various childcare centers in Harnett and Wake County. Sabrina is a certified educational facilitator for various educational organizations such as UNC-TV (PBS Kids affiliation), teaching educators, children and parents a range of topics including Fit Together and conducting educational events across the state of NC, teaching Bio Colors Art and creative activities and physical fitness activities and games for Discount School Supply, nutrition and physical fitness for Be Active Kids. In addition to being an active member of ClubWorx since 2008, she started her journey teaching Skills and Drills in 2013 later becoming a certified fitness instructor