Is what/how you're eating right for your health and goals?
Our dietitian will guide you to reach your health goals, and manage a variety of health conditions through proper nutrition and food choices. You will receive:
nutritional support, goal setting, and accountability to promote weight loss
meals plans, mealtime scheduling and cooking tips
calorie and macronutrient counting
individual grocery store tour to learn label reading, supermarket layout & tips on choosing the "healthier option"
carb counting instruction and general diabetes management for type 1,
type 2 & gestational diabetes
tips on how to manage specific health conditions with food and nutrition (cancer, heart health, diabetes, hyper-/hypothyroidism, post-bariatric), etc.
Questions? Contact Terri Chapman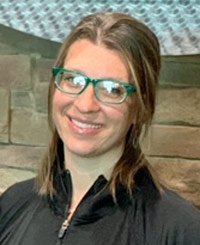 Terri Chapman, MS, RDN, LDN
I shifted my career five years ago in pursuit of my Masters degree in nutrition from Meredith College, completed my internship through Utah State University, and in 2019 I sat for the credentialing exam that would grant me the hard-earned title, Registered Dietitian Nutritionist (RDN).