BETTER HEALTH WITH NUTRITION COUNSELING
At ClubWorx we know health is about more than just exercise. Nutrition is an important part of your overall wellness, and a key factor in achieving your fitness goals. That is why we brought a Licensed, Registered Dietitian directly to the club. We want our members to have access to all that they need to live their healthiest and best life!
Because we believe that nutrition is such an important piece of your health, every member gets a free 20-minute consult with our dietitian! At this meeting, our dietitian will answer any nutrition questions you have as well as look at your current food intake and give you tips to improve your nutrition to help you work towards your goals.
Dietitians have extensive training in nutrition science—or how the body breaks down, stores, and uses the food we eat. Dietitians know the complicated nutrition science so they can help you understand what to eat for your unique body and goals. They are also trained in behavior change and helping people overcome barriers to healthy eating.
See below for the different types of clients our dietitian works with. Click on each title to learn more about what our dietitian can do to help you.
Types of clients our dietitian can work with
Check out our latest blog posts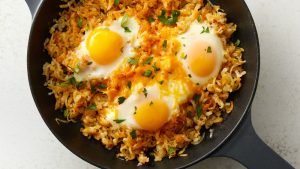 Nutrition
Easter is just around the corner; egg décor is everywhere! Are you planning any fun celebrations this weekend? Why not include some eggs for your
Read More »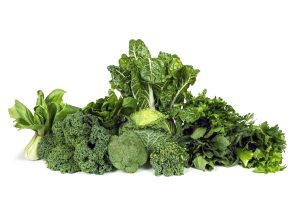 Nutrition
In honor of St. Patrick's day, I'm serving up some green to add to your plate! We all know veggies are good for us. And
Read More »
Set goals and work towards sustainable change.
If you are ready to make, lasting, sustainable changes to your diet, this is the package for you! At the first session, we will take big picture look at all the factors that impact your food intake as well as your nutrition goals and create a game plan for making changes. Follow-up appointments are to check in and adjust or add goals as needed. Weekly meetings are intended to keep you focused and on track to sustainable change!

• $250
• 4 weekly appointments
• 1, 1-hour appointment and 3, 30-minute follow ups
• Access to our dietitian via the messaging app on the patient portal. Check in for questions, tips and motivation between appointments.
To keep you motivated on track
Do you need motivation and accountability to stay on track as you work towards your goals? Then this package is for you! Life can be busy and challenging. Let our dietitian help guide you through life's ups and downs and find ways to keep your nutrition on track.

• $120
• 2 bi-weekly, 30-minute appointments. Can be done a recurring basis as needed.
• Access to our dietitian via the messaging app on the patient portal. Check in for questions, tips and motivation between appointments.
If you are just looking for a refresher or need a check-in, an individual appointment is a great option.
Lisa Robinson-Mihiar is a licensed registered dietitian nutritionist. She earned her dietetics degree from Oregon State University in 2014. Prior to attending Oregon State, Lisa completed a degree in exercise science at Western Oregon University where she played 4 years of NCAA Division II volleyball.

"As a dietitian, I pride myself on listening to and getting to know each person I work with. I know that a one size fits all approach doesn't work. Each person has a unique background and life circumstances, all of which impacts how they eat and how their body processes food. I love helping people learn how to make healthy eating work for them. We live in society that is hyper focused on eating less, eating 'right' and being skinny. I want to help people eat in a way that nourishes their body and helps them live their best life. Health is about more than the number on the scale. Being healthy means enjoying your life and being confident in everything you do!"

Lisa lives with her husband, their four kids, and their cat and dog, in Fuquay-Varina, NC. When she isn't packing snacks for soccer tournaments or planning meals for the week Lisa enjoys coaching and playing volleyball. You can catch her on the sand playing doubles or on the court coaching her daughter. Lisa also enjoys eating delicious food, exploring new places, singing to her favorite songs, and spending time outdoors hiking and being active with her family!