OPEN TO members & non-members

U.S. Masters Swimming (USMS) is a national organization that provides organized workouts, competitions, clinics and workshops for adults aged 18 and over. Programs are available for all swimmers – from beginner, to intermediate, to advanced. Come for some fun and a great workout, or push your limits to improve your form and speed for a competition or triathlon.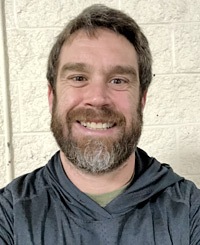 John Blausey
John has been affiliated with Masters Swimming since 2004. He has coached the ClubWorx Masters Swim team since 2011. During this time he has completed five full-Ironman races and numerous half and shorter races.