New! ClubWorx Virtual Personal Training App
Don't limit yourself – even at home.
Our goal at ClubWorx from day one has been to provide our members with an elite service that helps you achieve your personal goals. This new app will not only help you reach your goals, but will also help you stay on track and maintain your goals long term.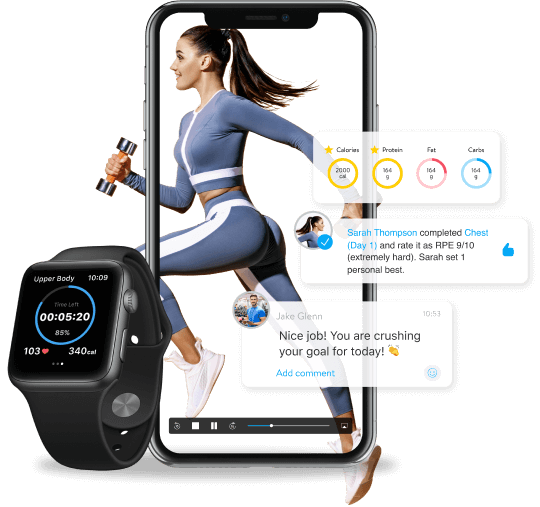 • 50+ On-Demand Workouts
• Community Support
• Connect To Wearables
• Track Workouts & Nutrition
• Custom Monthly Training Plans
• Weekly Check-ins with a Coach
• Weekly Challenges
• Nutrition Guide Available
+ Everything In The Basic Plan
• 2 In-Person or Virtual Personal Training Sessions Per Month
+ Everything In The Basic Plan
+ Everything In The Custom Plan
• Packages Available With In-Club Dietitian or Nutritionist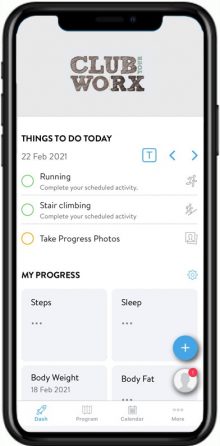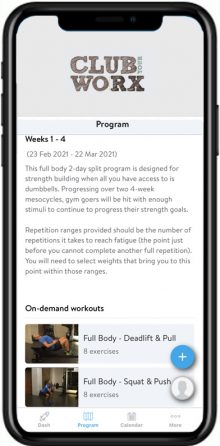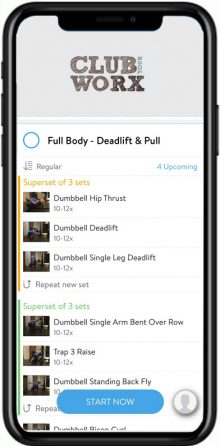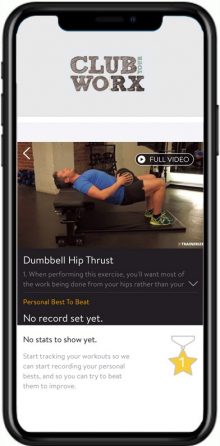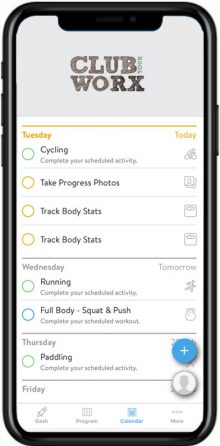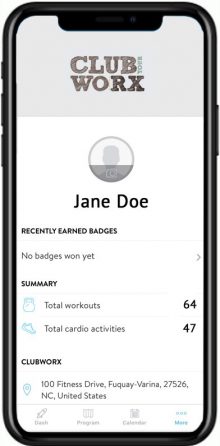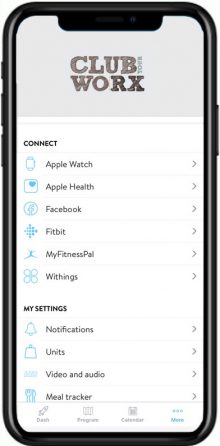 Flexible plans to fit your goals and budget
BASIC PLAN
(per month):
Members $4.99
Non-Members $9.99
CUSTOM PLAN
(per month)
Members $149
Non-Members $199
HYBRID PLAN
(per month)
Members $279
NUTRITION
$249 – includes 60 minute initial consultation
+ three 30 minute follow-up sessions
Or $99 – One 60-Minute Consultation
*Ask about discounted EFT options
start today with a free 2-week trial