The Arthritis Foundation's Walk with Ease Program is a 6-week program for anyone looking to increase their balance, reduce pain, improve mental health, flexibility and overall physical health. This program is open to all.
We will meet every Tuesday and Thursday at 10:00am and Friday at 12:15pm at the picnic shelter near the walking track. Before our first class, please visit the front desk and sign the updated liability waiver (weekday afternoon is a non-busy time in the club). If you've already signed it, you are good to go!
Questions? Contact Victoria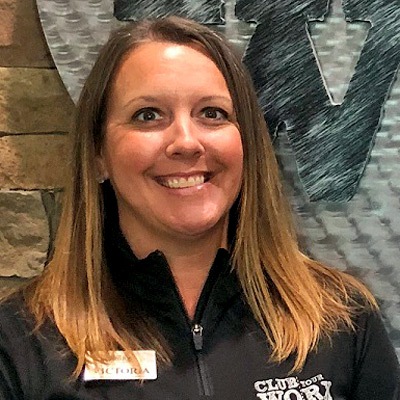 Victoria Benditz
I am an ACE Certified Health Coach, Director of Senior Fitness & ACE Certified Personal Trainer. I will work with you to design a fitness and lifestyle plan to ensure your success. My role at ClubWorx is to provide education, support, and motivation to help you work toward your goals and improve activities of daily living.

I really enjoy leading challenges, but now I have a new passion: senior fitness! During my 6 years of teaching water aerobics, I got to know and love my pool friends. After chatting with several of them, I noticed there was a void of classes for their age group and fitness level. That's how the PrimeTimers classes were formed. I teach dance-aerobics, chairobics, Muscles & Memory and Core-dination. These fun classes are geared toward the young at heart and work on building strength and keeping a sound mind.